Yee Haw! It's time for VBS Goes West 2021!
VBS Goes West is for Kindergarten through 5th Graders at the Alma Campus July 26th-30th. Volunteer and children registration is now open via the link below!
Alma Campus: 2550 W Cheesman Rd, Alma, MI
Drop off is at 5:45pm each day and pick up is at 8:30pm.
Sign up to Volunteer for Alma VBS 2021
Register Your Alma Campus K-5th Grader
Mount Pleasant Campus:
Thank you all for everyone who volunteered and made VBS at the Mount Pleasant Campus a major success!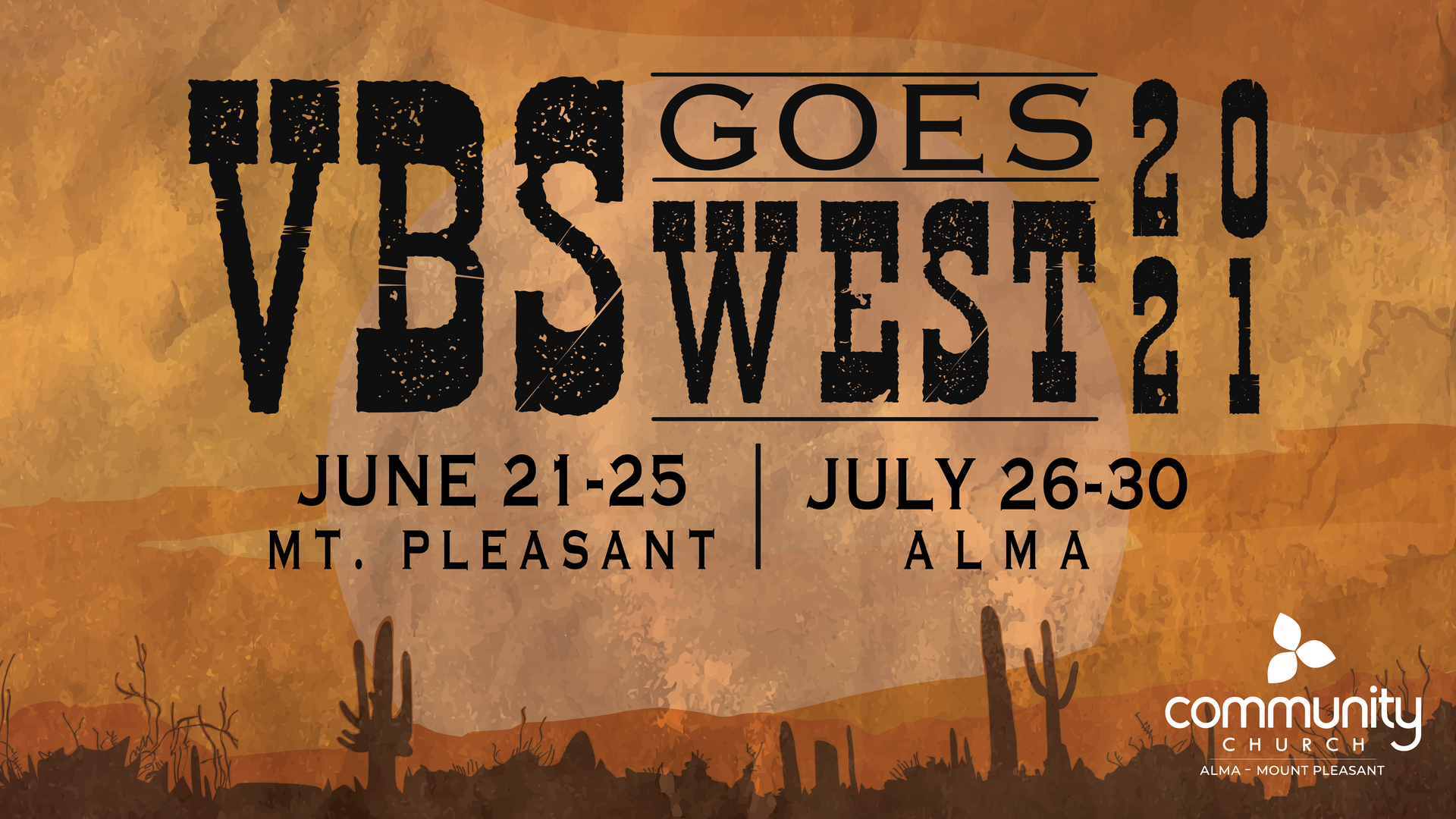 VBS Goes West FAQ's:
What safety precautions will be taken at VBS? All kids snacks will be packaged individually. We also have a trained security and medical team on site.
How does check-in work? During drop off time, we will be checking kids in outside. Kids will get a sticker name tag with a number and parents will get a parent pick up tag with the same number. Parents must show the parent pick up tag (or a photo of the tag) when they pick their child up.