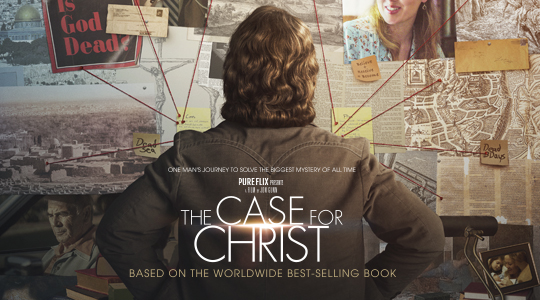 Community Church invites you to "The Case for Christ" movie at Celebration Cinema Mount Pleasant on Monday, April 5th @ 7pm or at the Alma NCG Cinema on Tuesday, April 6th @ 7pm. The event is free and also includes a soft drink and popcorn.
This event is for those who are still seeking answers as they explore their faith, or for those who are new in their faith but still have a lot of questions. If you would like to attend this free event, please make sure to reserve your ticket below as spots are limited. And please only reserve your tickets if you are certain that you can attend.
We look forward to seeing you at the Cinema!